Global Network
Global Network!
Aiming to be Among the World's top 5 Brake Manufacturers!
As the Korean automotive industry becomes globalized, Sangsin Brake is actively developing overseas markets.
Sangsin Brake is striving to enhance its global competitiveness through system advancement.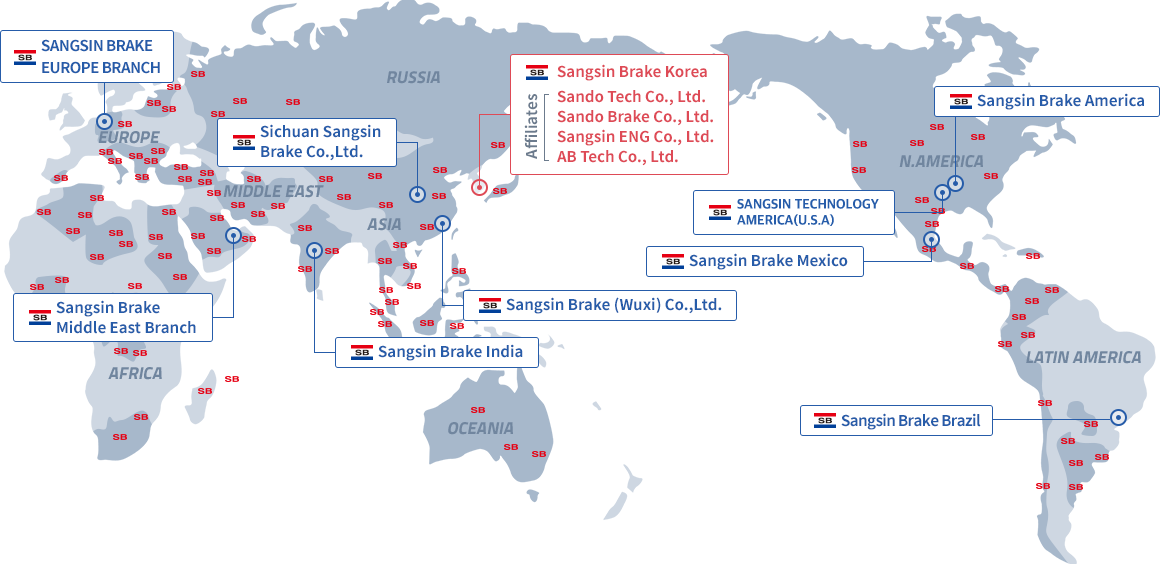 since


1975

customers


383

countries


101

affiliates


13
Equipped with own brands and technologies from the 2000s,
Sangsin has targeted global markets across the world and achieved a rapid growth rate!