Passenger Vehicles

Reliable Braking, Hi-Q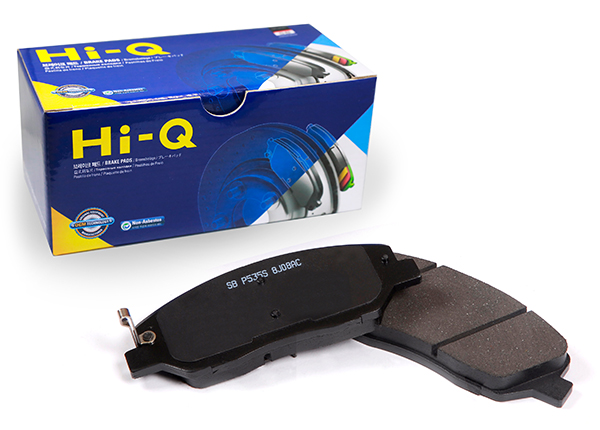 Secured Braking Power under any Conditions

Hi-Q maintains a consistent friction coefficient at any conditions, regardless of vehicle models, driving behavior, low temperature or high temperature, ensuring a reliable and excellent braking power.

Respectful of Environments and Humans

Hi-Q does not use asbestos or glass fiber, which may cause lung cancer when inhaled. Furthermore, as an environmentally friendly product, Hi-Q cares for both the environment and humans. As such, it does not contain any lead (Pb), cadmium (Cd), mercury (Hg), chromium (Cr) or any other harmful substances.

Minimization of Disc Rotor Damages

Hi-Q significantly reduces the use of ferrous materials to minimize damages on disc rotor surface.
Front Wheels

Rear Wheels

Shoe Assembly for Passenger Car
Advantages of Ceramics
Good

Average

Poor
Advantages of Ceramics
Category
Braking Power
Abrasion
Noise
Features
Ceramic
1. Smooth Braking
2. Reduces Brake Noise
3. Less Damage to the Disc and Less Pollution on the Wheels
Low-steel
1. Strong Braking
2. Stable In High Temperature Conditions
3. May Damage the Disc
Semi-metalic
1. Easily Corrodes
2. Causes Brake Noise
3. May Damage the Disc
Performance Test Result
(comparison with equivalent products of competitors)